Sunday, June 11, 2023 @ Tsawwassen Springs Golf Course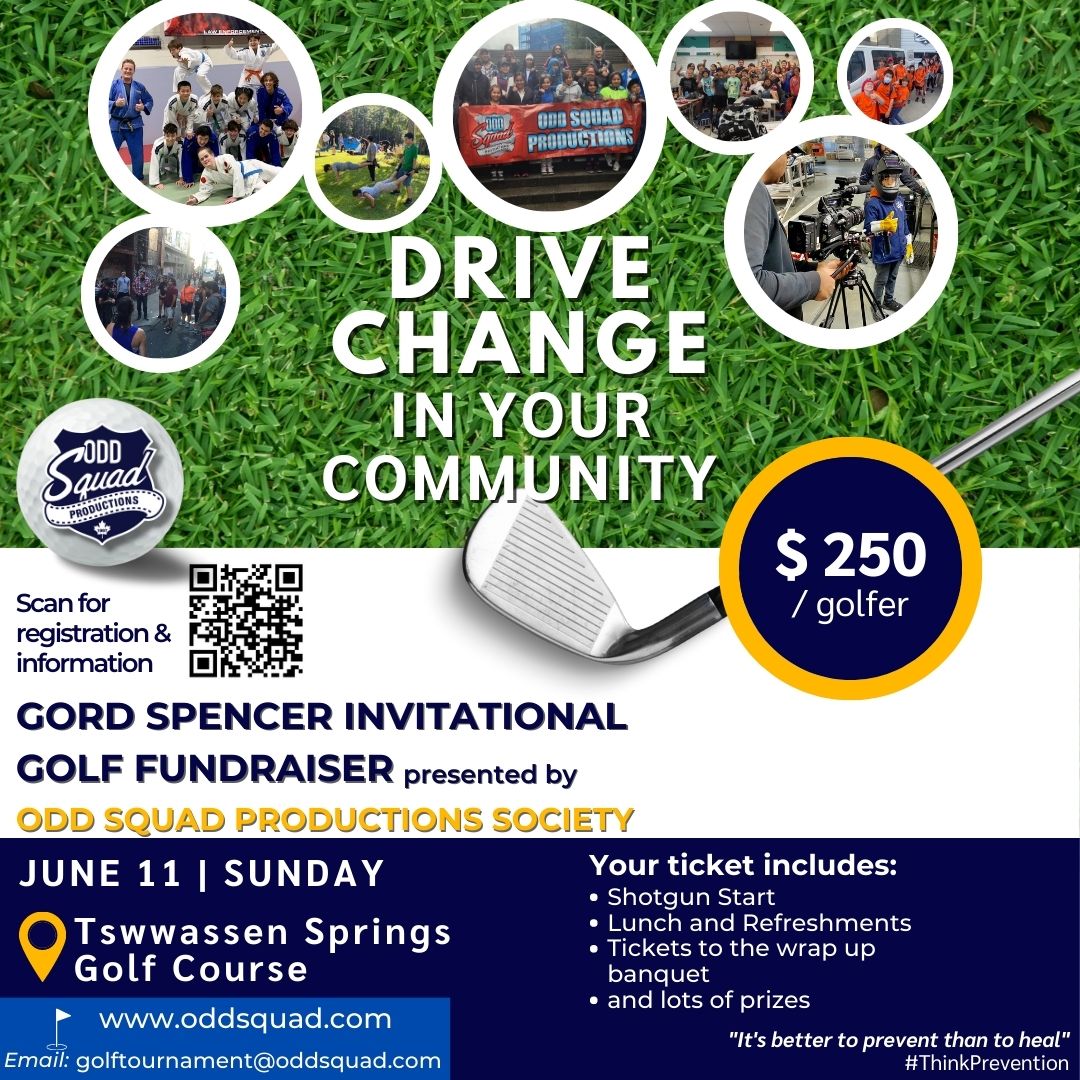 Sunday, June 11, 2023
A fun way to support a great cause! Join us for the Gord Spencer Invitational Golf Fundraiser presented by Odd Squad Productions Society.
On June 11th, head over to Tsawwassen Springs Golf Course for a day of golf, good company, and giving back.
Your $250 ticket includes everything you need for a great day on the course: lunch at registration, a shotgun start, refreshments on the course, a silent auction, wrap up banquet, prizes, and even a sleeve of balls!
But more than just a day of golf, this event is all about supporting our youth programs. Odd Squad Productions is committed to providing critical gang and substance abuse education, as well as physical literacy programs, to young people in our community. By participating in the golf fundraiser, you'll be helping to fund these important programs and make a difference in the lives of our local youth.
So gather your friends, sign up for a great day of golf, and know that your ticket purchase is helping prevention for youth. We hope to see you on the green!
"Supporting the charitable work of the Odd Squad Production Society"
Schedule
11:00 AM…………………………Golfer Registration Begins
Lunch and Beverages Served 
1:00 PM…………………………………………Shotgun Start

5:00 PM………………..Silent Auction, Wine Wall, and 50/50
6:30 PM………………………………………….Dinner Served
8:30 PM………………………………….Silent Auction Closes
8:30 PM……………………………………………..50/50 Draw