Odd Squad Police Judo Juniors is a youth judo program designed to help develop physical literacy skills, co-ordination, fitness and resiliency skills. This program allows participants to grade from beginner to black belt through an approved grading syllabus, provides youth opportunities for ongoing learning including clinics and training courses (competitions for those who may be interested), and provides a good foundation for youth interested in moving on as they grow to the Law Enforcement Training Association Police Judo programs.
Students will learn the philosophy and principles of Judo including the most important principle of Police Judo which is to "take care of one's partner". There is no punching, striking or kicking in this program as it is focused on the traditional judo techniques of throws, grappling, and groundwork. Students will develop good self-defense skills in this program. Odd Squad Police Judo Juniors is a sanctioned Judo BC/Sport BC youth program. All training for this program takes place on the custom-built sprung floor at our Odd Squad headquarters.
All students require insurance under Judo BC prior to stepping on the training floor. Click here to get your annual insurance.
Class Registration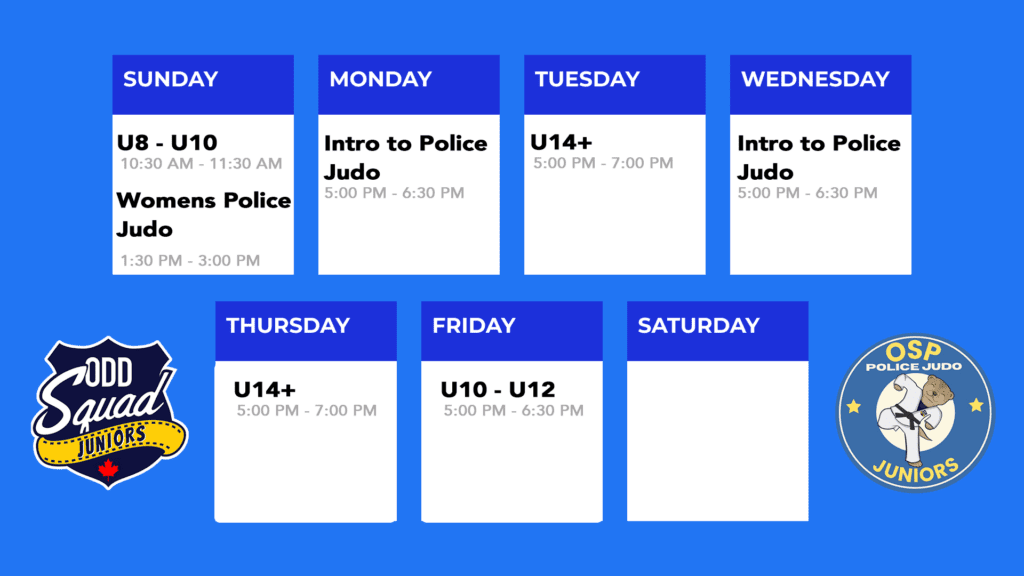 U8 – U10
Kids Class
Sundays from 10:30AM to 11:30AM
Spring: Jan 8 – Apr 30, 2023
Summer: May 7 – Jul 30, 2023
$200 / Semester
$500 / September – September
U10 – U12
Kids Intermediate
Fridays from 5:00PM to 6:30PM
Spring: Jan 6 – Apr 28, 2023
Summer: May 5 – Jul 28, 2023
$200 / Semester
$500 / September – September
U14+
Teens
Tuesdays and Thursdays from 5:00PM to 7:00PM
Spring: Jan 12 – Apr 27, 2023
Summer: May 2 – Jul 27, 2023
$350 / Semester
$850 / September – September
Intro to Police Judo – U16+
Wednesdays from 5:00PM to 6:30PM
Sept 14 – Nov 16, 2022
$200 Includes Judo BC Intro Insurance ($20 Value)
Family Police Judo
Sundays from 9:30AM to 10:15AM
First two Sundays of every month
Free for all Law Enforcement family and LETA members with young children
The following classes will be cancelled:
TBA
Photos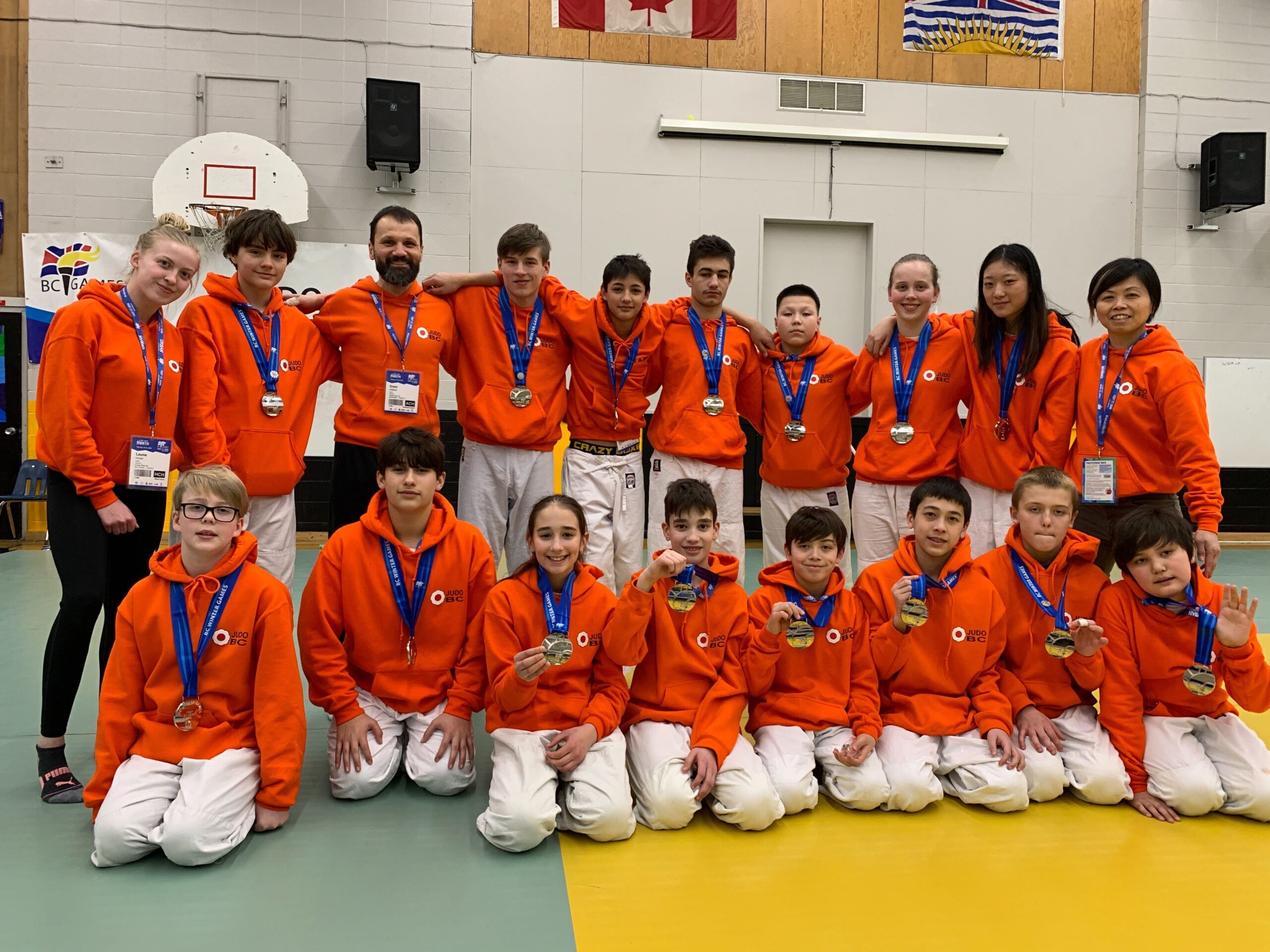 Thank You To Our Supporters!